Director of Social Services (Unclassified)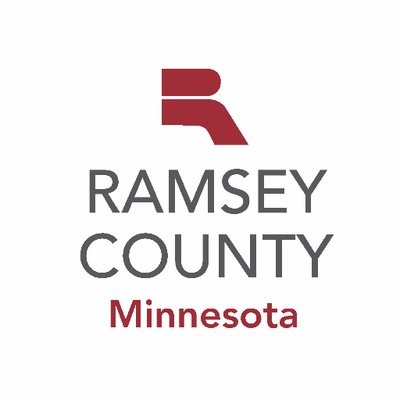 Ramsey County
St Paul, MN, USA
Posted on Thursday, July 27, 2023
Basic Function

To lead the Social Services Department by organizing, planning, directing, managing, controlling, budgeting, and evaluating all functions and services in areas such as: social and protective services for children, adults, and families; diagnostic and treatment services for mental illness, developmental disability, chemical dependency, other mental health areas and administration functions ; to participate in the county-wide Senior Management Team, and to perform related duties as assigned.

The ideal candidate will possess the following:


Knowledge of the principles and practices of functions within the Department and within the field of social services, including current trends and developments in the industry.
Knowledge of particular programs/services and the availability of funding sources.
Skill in written and verbal communication and the ability to make presentations before the public, staff, and various boards and legislative bodies.
Ability to effectively lead and participate in planning and strategic planning initiatives; ability to analyze and communicate complex research/evaluation data and reach appropriate decisions.
Ability to transform processes, procedures and practices with community, client and stakeholder input for better outcomes for our residents.
Ability to analyze and assess organizational culture to shift and initiate necessary levers for change.
Ability to work with community members and organizations.

Ability to identify major trends that will affect the Social Services Department and prioritize objectives and allocate resources effectively.


This position will remain open for application until filled. Applicants should respond promptly as an initial screening of resumes will occur on August 14, 2023. Initial interviews are tentatively scheduled for the week of August 28, 2023, with second interviews tentatively scheduled the week of September 11, 2023.

Flexible Workplace
This position is identified under the designation of 'flex work eligible', meaning that the employee can formally opt to be in-office full-time or work a flex schedule in which at least two-days per week are performed in office and other days can be performed in a remote-first environment. Regardless of selection, the position carries expectations regarding on-site responsibilities and will require schedule flexibility beyond the minimum expectations set forth in the county's flexible workplace policy. To view Ramsey County's Flexible Workplace policy, go to: Flexible Workplace policy (Download PDF reader).

If an internal candidate is selected, salary will be set in accordance with the personnel rules (i.e., promotion, transfer, or voluntary reduction).

To view or print a copy of the complete Ramsey County job (class) description for this position, go to: Job Descriptions. Once at this page, you can browse the alphabetical list or search for a job description.

Examples of Work Performed

1. Promote a diverse, culturally competent, and respectful workplace.

2. Administer and direct the delivery of services to clients, ensuring high quality, culturally diverse and respectful service that provide equitable outcomes and meet the needs of the County's residents.

3. Direct and manage all operations of the department through supervision of professional personnel and direct involvement in problem resolution and program development to ensure that services and programs are provided in a manner consistent with laws, county, state and federal rules and regulations governing the department, policies established by the County Board, and accepted standards of professional practice.

4. Manage the development, implementation and control of the department's annual budget, including managing the submission and presentation of the budget to the County Board for approval.

5. Manage the distribution of staff and fiscal resources to the department to ensure a balanced provision of services and effective use of resources.

6. Supervise the preparation of requests for County Board action and attend, as the department's representative, weekly meetings of the County Board and its subcommittees to provide information and explain department proposals.

7. Prepare directly and through supervision of professional staff, plans, analyses and documents in response to major changes in laws, rules, regulations and changing environments to ensure appropriate action and response (e.g. MNChoices).

8. Supervise the establishment and implementation of policies and guidelines governing the services and programs provided by the department to ensure effective and efficient compliance with legal requirements, acceptable practice standards, Board policy, and the applicable laws, rules, and regulations of federal and state government.

9. Represent the department and, as necessary, the county in meetings/contacts with elected officials, state and federal officials and the community to negotiate satisfactory problem resolution, present the county/department position on pending changes in laws, rules or regulations, and to explain county/department policies and procedures for provision of services.

10. Serve as a board member on federal, state, and county collaboratives (e.g. Ramsey Family Service Collaborative), and boards of professional organizations (e.g. NACHSA, MACSSA, United Way, Governor's Interagency Coordinating Council, and others).

11. Direct, manage, and oversee the selection of contractors, the negotiation and execution of contracts and agreements with vendor agencies, and the monitoring of contracted services performance to ensure the delivery of effective services in compliance with applicable laws, rules, regulations, and policies.

12. Represent the county and department before the news media, community agencies, and state officials to explain county policies, procedures and services.

ESSENTIAL JOB FUNCTIONS: 1, 2, 3, 4, 5, 7, 8, 9, 10, 11

(The work assigned to a position in this classification may not include all possible tasks in this description and does not limit the assignment of any additional tasks in this classification. Regular attendance according to the position's management approved work schedule is required.)

Minimum Qualifications

Education: Master's degree in social services, public administration, business administration or a related field.

Experience: Eight years of progressively responsible management and program administration in social or human services with at least three years as a division director or its equivalent.

Substitution: None

Exam/Screening Process Information

This position will remain open for application until filled. Applicants should respond promptly as the initial screening of applications will occur on August 14, 2023 Initial interviews of the best-qualified candidates are planned for the week of August 28, 2023, with second interviews tentatively planned for the week of September 11, 2023.

This is an unclassified, at-will position, holding a confidential relation to the department head or elected official. This position requires an open screening and selection process. There is no exam for this unclassified, at-will, position. All applicants who meet the minimum qualifications will be forwarded to the department for consideration. Please read below for further instructions.

Definition of Unclassified from the Ramsey County Personnel Act:
Subdivision 1. General. "The appointing authority may discharge employees in the unclassified service with or without cause. Employees in the unclassified service have no right to a grievance appeal from discharge or other disciplinary action under sections 383A.281 to 383A.301. An employee in an unclassified position shall not have tenure but shall be entitled to all benefits associated with tenure such as vacation leave, sick leave, health insurance, and other benefits as determined by the county board."

Interested candidates may apply by completing the online application and attaching a resume and cover letter detailing their experience including the size of the organization(s) and scope of responsibilities.



To print a paper application for this posting click Paper Application (Download PDF reader).

Criminal Background Checks: All employment offers are conditioned upon the applicant passing a criminal background check. Convictions are not an automatic bar to employment. Each case is considered on its individual merits and the type of work sought. However, making false statements or withholding information will cause you to be barred from appointment, or removed from employment.

E-Verify Participation: Ramsey County participates in the federal E-Verify program. This means that Ramsey County will provide the Social Security Administration (SSA) and, if necessary, the Department of Homeland Security (DHS), with information from each new employee's Form I-9 to confirm work authorization. If the Government cannot confirm that you are authorized to work, Ramsey County is required to give you written instructions and an opportunity to contact DHS and/or the SSA before taking adverse action against you, including terminating your employment. Employers may not use E-Verify to pre-screen job applicants and may not limit or influence the choice of documents you present for use on the Form I-9.

Equal Opportunity Employer: Ramsey County provides equal access to employment, programs and services without regard to race, color, creed, religion, age, sex (except when sex is a Bona Fide Occupational Qualification), disability, marital status, sexual orientation or gender identity, public assistance or national origin.

The letter of interest, resume and the application may be sent electronically by attaching the materials to the online posting. If you have difficulty uploading your resume or cover letter you may contact Stephani Gunter at: stephani.gunter@ramseycounty.us.