Planning and Evaluation Analyst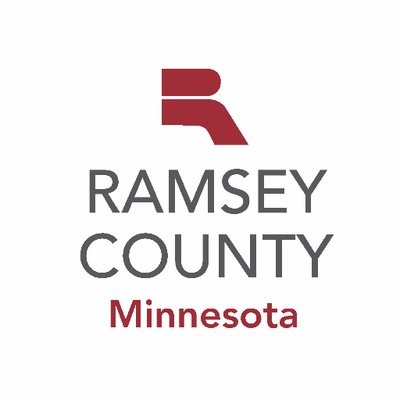 Ramsey County
IT
St Paul, MN, USA
Posted on Tuesday, July 18, 2023
Basic Function

To carry out the Ramsey County Community Corrections Department's planning and evaluation function, including

Examples of Work Performed

Examples of Work Performed:



Analyzing regulations and statutes relating to research and program evaluations for the Community Corrections Department, including the County's race and ethnicity standards, risk assessment instruments, and approaches to research that involve community; 5% of the time;
Develop program goals relating to the effective implementation and delivery of services focused on public safety and rehabilitation offered to communities impacted by the criminal justice system; 10% of the time;
Making recommendations about Community Corrections program design relating to program effectiveness in reaching expected outcomes and in how the program is being implemented with a focus on racial and health equity; 30% of the time;
Coordinating submission of all plans and grant applications relating to services and programs that promote public safety while supporting the rehabilitation of adults and youth impacted in the criminal justice system, to funding sources, such as the Minnesota Department of Corrections (Intensive Supervised Release Grant) and the Action Research Teams (ARTs – The Reducing Revocation Challenge Grant), and monitoring implementation of grants and the quality of data on populations served by program, demographic data, offense type/level, risk to reoffend level, program/interventions attendance and completion, probation condition monitoring, and participant recidivism collected; 5% of the time;
Perform contract management functions by acting as liaison between vendors, such as Juvenile Probation Programming vendors (Youth Price, FFT Wilder, generation 2 Generation, etc.) and the Department; 5% of the time;
Prepares and assesses Community Corrections program evaluation data regarding effectiveness of referrals, populations served, program participation, program completion, success rates, recidivism of participants (those who completed versus those who did not complete), reasons for program non-completion, feedback from program participants (surveys/interviews); 35% of the time;
Direct processes, such as the Department's data portal, a dashboard for management and supervisors, and annual fact sheets reports, through which the Department manages information regarding service delivery, service implementation, service effectiveness and compliance with County standards, and service alignment with the County's priorities (e.g., "residents first' and 'race and health equity' priorities, etc.); 10% of the time.

This position can also be done from a home office in the Minneapolis/St Paul metro area.

(The work assigned to a position in this classification may not include all possible tasks in this work and does not limit the assignment of any additional tasks in this classification. Regular attendance according to the position's management approved work schedule is required.)
ESSENTIAL FUNCTIONS: 1, 2, 3, 4, 5, 6, 7, 8, 9, 10, 11, 12.

Minimum Qualifications

Education: Bachelor's degree or foreign equivalent, in Public Administration, Social Services, Social or Behavioral Sciences, Management, or closely related, and 3 years' relevant experience, or in the alternative, a Master's degree in the above, and 1 year relevant experience.

Experience: The relevant experience can be as a Planning and Evaluation Analyst, Research Assistant, Intern, Support Staff, Data Collector, Evaluator, Field Researcher, or closely related and must include either: a) grant and contract administration, or b) public program planning and evaluation, or c) the administration of an education and training program. The relevant experience can be in one or any combination of the above, rather than 3 years/1 year in each area. All experience can be gained concurrently, before, during and after the degree earned. Any suitable combination of education, training or experience is acceptable.


Exam/Screening Process Information

The examination process will consist of the following section with each section weighted as indicated:
Training and Experience Rating = 100%

The examination for Planning and Evaluation Analyst will consist of a training and experience rating, comprised of the questions in the attached supplemental questionnaire. Not all applicants who meet the minimum qualifications will pass the training and experience rating. The rating on this supplemental questionnaire will depend on your answers to the questions – do not mark "see resume" or "see work history" as a response. Please answer all your questions clearly and completely. Failure to respond could affect your score and final rank on this examination.

Eligible List: The names of all applicants who filed a properly completed application and passed the examination/screening process shall be placed on the eligible list for an employment opportunity as a Planning and Evaluation Analyst. This list will be certified to the appointing authority which may use this list to conduct interviews to fill a vacancy. Candidates will remain on the list for one month or until hired, whichever occurs first. A notice will be sent to applicants at the time the eligible list is posted, informing them that the list has been posted and their rank on the list.

Veteran's Preference: This is a classified position requiring an open, competitive selection process. Veteran's Preference points will be applied after a candidate passes the examination process. Applicants who are eligible for veteran's preference should update their veteran's DD214, and other supporting documents, and submit them as an attachment at the time of application.

Criminal Background Checks: All employment offers are conditioned upon the applicant passing a criminal background check. Convictions are not an automatic bar to employment. Each case is considered on its individual merits and the type of work sought. However, making false statements or withholding information will cause you to be barred from employment, or removed from employment.

E-Verify Participation: Ramsey County participates in the federal E-Verify program. This means that Ramsey County will provide the Social Security Administration (SSA) and, if necessary, the Department of Homeland Security (DHS), with information from each new employee's Form I-9 to confirm work authorization. If the Government cannot confirm that you are authorized to work, Ramsey County is required to give you written instructions and an opportunity to contact DHS and/or the SSA before taking adverse action against you, including terminating your employment. Employers may not use E-Verify to pre-screen job applicants and may not limit or influence the choice of documents you present for use on Form I-9.
Equal Opportunity Employer: Ramsey County provides equal access to employment, programs, and services without regard to race, color, creed, religion, age, sex (except when sex is a Bona Fide Occupational Qualification), disability, familial or marital status, sexual orientation or gender identity, public assistance status, place of residence, political affiliation, or national origin.

To print a paper application for this posting click Paper Application (Download PDF reader) (Download PDF reader). You will need to print this posting and answer the supplemental questions associated with this exam and submit them with your completed paper application.

.