Student Success Coordinator for Latinx and Undocumented Students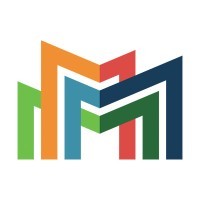 Metropolitan State University
Posted on Saturday, September 9, 2023
Position Information
Classification Title
MSUAASF Range C
Working Title
Student Success Coordinator for Latinx and Undocumented Students
Hire Types
Staff
Division
Student Services
Department
Dean of Students
Unit
Dean of Students
Location
St. Paul
FLSA
Exempt
Full/Part Time
Full Time
FTE
1.0
Employment Condition
Unlimited
Work Shift
Variable between 8:30 am - 6 pm
Work Schedule/Hours/Days

Mon – Fri; Some weekend activities

Posting Details

Metro State University, Minnesota's public, urban university, and four-time recipient of the Insight Into Diversity Higher Education Excellence in Diversity (

HEED

) Award is seeking to hire a Student Success Coordinator for Latinx and Undocumented Students. This is a full-time, probationary position with the Multicultural American Indian and Retention Services/Student Success Division.

Salary Minimum
See below
Salary Maximum
See below
Salary Type
Hourly
Bargaining Unit/Plan
211, MSUAASF
Job Description

Responsibilities:

Provide Student Success Coordination for all students, specifically Latinx and Undocumented Students.
Develop, lead, and implement retention activities to facilitate the academic success of Latinx and Undocumented Students.
Provide programming and education related to relevant cultural groups and/or general multicultural needs to aid in the retention of students.
Create and foster community connections and funding opportunities.

Required Qualifications

The following qualifications are required of all applicants seeking consideration for this position. Only applicants whose resumes clearly demonstrate fulfillment of each of these minimum qualifications will be considered for the position:



Three years of professional experience in the content-specific field or an equivalent combination of post-secondary training, education, and professional experience.
Demonstrated ability to work effectively with Latinx and undocumented students, and collaborate with community members, partners, and organizations.
Experience developing, implementing, and facilitating educational and cultural awareness programs for diverse, large, and small audiences, especially for students.
Knowledge of community and/or government resources and programs for Latinx and Undocumented students and experience working collaboratively and partnering with internal and external stakeholders to provide services.

Preferred Qualifications

Bachelor's Degree
Two years of experience in higher education setting doing similar work with students – particularly non-traditional and diverse populations.
Demonstrated oral and written communication skills and experience communicating with diverse audiences.
Prior experience working with or requesting and implementing state and federal grant programs.

Other Requirements

Physical Requirements of the Job: Requires occasionally transporting such articles as file boxes and heavy hand tools or heavier materials with help from others and/or transporting light objects frequently. The position may require movement throughout the building(s) to a significant degree.

Notice: In accordance with the Minnesota State Vehicle Fleet Safety Program, employees driving on university business who use a rental or state vehicle shall be required to conform to Minnesota State's vehicle use criteria and consent to a motor vehicle records check.



About

The University:

We are the urban, public, comprehensive university in the Minneapolis-St. Paul metropolitan area where the faculty, staff, and students of Metro State will reflect the area's rich diversity, build a culturally competent and anti-racist learning community, and demonstrate an unwavering commitment to civic engagement.

Metro State University provides an excellent, inclusive, and engaging education to eliminate opportunity gaps and empower our students to lead our communities to a prosperous and equitable future. The university offers programs leading to baccalaureate, masters, and applied doctoral degrees. We provide accessible, high quality liberal arts, professional, and graduate education with continued emphasis on marginalized groups, including adult learners. Metro State is a five-time recipient of the Insight into Diversity Higher Education Excellence in Diversity (

HEED

) Award, most recently in 2021. Federally recognized as a Minority Serving Institution, its employees serve more than 9,000 post-traditional learners, two-thirds of whom identify as belonging to communities of color or American Indian nations, are first in their family to attend college, and/or are eligible for Pell Grants. Since we do not operate residential facilities, Metro State University students all commute to class locations across the Minneapolis-St. Paul metro area, or take their courses wherever they are through our many distance-learning and hybrid course offerings, allowing Metro State to truly be "where learning meets living." Metropolitan State is recognized by CollegeNet as a leading higher education promoter of social mobility for students (Ranked # 67 out of 1550 in 2021). Recognized in 2008 and 2016 by the Carnegie Foundation for Community Engagement, the university is committed to academic excellence and community engagement through curriculum, teaching, scholarship, and services designed to support an urban mission. As a member of Minnesota State Colleges and Universities System, Metro State University actively works to achieve the

Equity 2030

goal of the system, with initiatives to close disparities among student groups that focus on academic programs, policies and procedures, and effective student support. In addition,

equity and anti-racism strategies

are focused on building an inclusive and welcoming campus climate, hiring and retaining a diverse workforce, and developing our capacity to serve students in a culturally responsive manner. The university is guided by a

strategic plan

with a theme of "Building a Resilient, Student Ready University."

Visit the

Metro State University website

to learn more about the university, our programs, and our students. Learn more about Minnesota State Colleges and Universities at their

website

.

The School/Academic Department:

The Student Success Division at Metropolitan State University comprises all of the programs and support services for students and faculty to enhance learning experiences. Student Success strives to serve students at their point of need by offering a variety of support services. Learn more about

the variety of services by selecting this link

. The Multicultural, American Indian, and Retention Services (

MAIR

) department assists students by helping them balance their life and education, navigate personal challenges and continue to persist and graduate. We offer advising, advocacy, community.

Benefits Info

Salary:

This is a Minnesota State University Association of Administrative and Service Faculty (

MSUAASF

) Range C position with a salary range of

$

44,354 to $76,826.Salary is commensurate with education and experience, and is determined by the collective bargaining agreement between Minnesota State Colleges and Universities (Minnesota State) and the

MSUAASF

organization.