Director of Academic Advising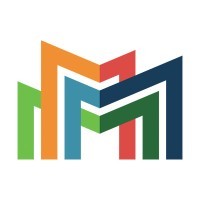 Metropolitan State University
Posted on Friday, November 10, 2023
Position Information
Classification Title
MSUAASF Range D
Working Title
Director of Academic Advising
Hire Types
Staff
Division
Academic Affairs 2
Department
Community Studies and Public Affairs
Unit
Advising
Location
St. Paul
FLSA
Exempt
Full/Part Time
Full Time
FTE
1.0
Employment Condition
Unlimited
Work Shift
Work Schedule/Hours/Days
Posting Details

Metro State University, Minnesota's public, urban university, and four-time recipient of the Insight Into Diversity Higher Education Excellence in Diversity (

HEED

) Award is seeking to hire two Directors of Academic Advising.

These are full-time positions within the Academic Advising Department in Academic Affairs.

These positions are open to internal applicants within the same agency only.

Salary Minimum
See Below
Salary Maximum
See Below
Salary Type
Annual
Bargaining Unit/Plan
211, MSUAASF
Job Description

Responsibilities:



Advising Cluster Leadership: Within their assigned cluster, the director will assign and direct work for

MSUAASF

academic advisors within the cluster including determining work priorities, assigning work, establishing work schedules, approve position descriptions, train/orient new academic advisors, conduct performance evaluations, and approving timecards and vacation time. The director will make final decisions about

MSUAASF

academic advisor and academic advising support hiring, probationary evaluations and certification decisions for their assigned cluster. The director will make recommendations to their supervisor related to advising cluster employee transfer, suspension, promotion, and rewards. The director will participate in processes related to employee discharge, discipline, and grievances associated with their assigned cluster.
In consultation with their supervisor, the director is responsible for prioritizing and implementing multiple highly complex initiatives and work based on university goals, assessment results, and complex external factors, such as enrollments. The director will direct implementation of university-level goals and aligned cluster-level goals within their assigned cluster, creating annual goals and objectives with associated work plans for the cluster to achieve them. The director will conduct analysis of university and cluster goals, using the collected data to evaluate advising projects and initiatives, and to support continuous attainment. The director is responsible for proactively developing solutions to address needs and issues within the cluster, informed by consultation on highly complex situations with key stakeholders including the Executive Director of Academic Advising, other directors of advising, advisors within the cluster, academic deans, program faculty, student affairs colleagues, faculty, and students. The director will conduct evaluations of projects and individual advisors to identify opportunities, strengths, and weaknesses as a means to support continuous improvement. The director will collaborate with cluster-associated deans to ensures regular and effective communication between faculty and academic advisors to support shared advising goals.
Contributions to University-Level Advising Policies, Procedures, and Goals: Develop and implement policies, procedures, initiatives, training, materials, and assessment of advising to achieve university goals for advising effectiveness and retention, both independently and in collaboration with other Advising Directors, their supervisor, and other stakeholders. The director will serve as an expert on specific advising needs and issues within the cluster; recommend policies and procedures for highly complex advising practices; coordinate implementation of university-level policies, procedures, initiatives, training, and materials; and lead development and implementation of cluster-specific policies, procedures, initiatives, training, and materials, when appropriate.
Academic Advising: Serve as an academic advisor for an assigned caseload of advisees. Provide a wide range of services including conducting group advising sessions, approving degree plans and plan amendments, graduation, and providing student advocacy and retention support services.
Communication and Relationships: Serve as a spokesperson and liaison for the cluster on academic advising matters, both within the university and externally. Develop and maintain collaborative relationships with their supervisor, other Directors of Advising, academic deans, departments, and

IFO

advisors. Along with the cluster-associated deans, the director ensures regular and effective communication between faculty and academic advisors to support shared advising goals. The director collaborates with other directors and their supervisor to develop university-wide policies, procedures, training, materials, and assessment of advising effectiveness tools.
Professional Development: The director is responsible for engaging in on-going professional development and learning to support culturally responsive academic advising in their assigned cluster that employs best practices for adult learners.

Required Qualifications

Master's degree plus three years of advanced professional experience in a content-specific field or Bachelor's degree plus four years of advanced professional experience in a content-specific field or an equivalent combination of post-secondary training, education and/or advanced professional experience.
Demonstrated effectiveness developing and implementing highly complex initiatives
Demonstrated collaborative leadership skills
Ability to serve as a credible expert with advanced knowledge of academic advising (in the cluster and across the university)
Demonstrated excellence in written and oral communication
Demonstrated contributions to equity and inclusion goals, particularly related to student recruitment and retention

Preferred Qualifications

Master or Doctorate degree
Demonstrated effectiveness in a supervisory role
Demonstrated experience with evaluation and/or assessment of program efficacy

Other Requirements

Physical Requirements of the Job: Requires occasionally transporting such articles as file folders, ledgers, and small tools. Although a sedentary job is defined as one which involves sitting, a certain amount of movement is often necessary in carrying out job duties.



Notice: In accordance with the Minnesota State Vehicle Fleet Safety Program, employees driving on university business who use a rental or state vehicle shall be required to conform to Minnesota State's vehicle use criteria and consent to a motor vehicle records check.



About

The University:

We are the urban, public, comprehensive university in the Minneapolis-St. Paul metropolitan area where the faculty, staff, and students of Metro State will reflect the area's rich diversity, build a culturally competent and anti-racist learning community, and demonstrate an unwavering commitment to civic engagement.

Metro State University provides an excellent, inclusive, and engaging education to eliminate opportunity gaps and empower our students to lead our communities to a prosperous and equitable future. The university offers programs leading to baccalaureate, masters, and applied doctoral degrees. We provide accessible, high quality liberal arts, professional, and graduate education with continued emphasis on marginalized groups, including adult learners. Metro State is a five-time recipient of the Insight into Diversity Higher Education Excellence in Diversity (

HEED

) Award, most recently in 2023. Federally recognized as a Minority Serving Institution, its employees serve more than 9,000 post-traditional learners, two-thirds of whom identify as belonging to communities of color or American Indian nations, are first in their family to attend college, and/or are eligible for Pell Grants. Since we do not operate residential facilities, Metro State University students all commute to class locations across the Minneapolis-St. Paul metro area, or take their courses wherever they are through our many distance-learning and hybrid course offerings, allowing Metro State to truly be "where learning meets living." Metro State is recognized by CollegeNet as a leading higher education promoter of social mobility for students (Ranked # 67 out of 1550 in 2021). Recognized in 2008 and 2016 by the Carnegie Foundation for Community Engagement, the university is committed to academic excellence and community engagement through curriculum, teaching, scholarship, and services designed to support an urban mission. As a member of Minnesota State Colleges and Universities System, Metro State University actively works to achieve the

Equity 2030

goal of the system, with initiatives to close disparities among student groups that focus on academic programs, policies and procedures, and effective student support. In addition,

equity and anti-racism strategies

are focused on building an inclusive and welcoming campus climate, hiring and retaining a diverse workforce, and developing our capacity to serve students in a culturally responsive manner. The university is guided by a

strategic plan

with a theme of "Building a Resilient, Student Ready University."

Visit the

Metro State University website

to learn more about the university, our programs, and our students. Learn more about Minnesota State Colleges and Universities at their

website

.

Benefits Info

Salary:

This is a Minnesota State University Association of Administrative and Service Faculty (

MSUAASF

) Range D position with a salary range of $53,148 (minimum) to $114,042 (maximum). Salary is commensurate with education and experience, and is determined by the collective bargaining agreement between Minnesota State Colleges and Universities (Minnesota State) and the

MSUAASF

organization.