Medical-Surgical Nursing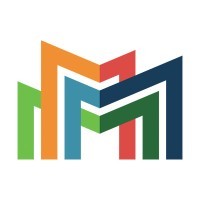 Metropolitan State University
Posted on Friday, November 4, 2022
Position Information
Classification Title
Working Title
Medical-Surgical Nursing
Hire Types
Adjunct/PT Faculty
Division
Academic Affairs 2
Department
Nursing and Health Sciences
Unit
Nursing
Location
FLSA
Exempt
Full/Part Time
Part Time
FTE
Employment Condition
Temporary Part-time
Work Shift
Work Schedule/Hours/Days
Posting Details
Salary Minimum
Salary Maximum
Salary Type
Per Credit
Bargaining Unit/Plan
Job Description

Metropolitan State University, Minnesota's public, urban university, and recipient of the 2019 Insight Into Diversity Higher Education Excellence in Diversity (

HEED

) Award, occasionally needs community (adjunct) faculty to teach courses that cannot be staffed by regular faculty or graduate students. These positions are temporary and part-time.

Faculty members are expected to demonstrate ability to teach nursing courses effectively at the undergraduate level;
Demonstrate expertise in their area of instruction;
Provide evidence of continuing preparation and study;
Outstanding candidates will demonstrate a commitment to serving a culturally diverse student body through delivering a student-centered education in a liberal arts and sciences context and will possess the ability to work effectively with a wide range of individuals.

Required Qualifications

Master's Degree in nursing
Two years recent professional nursing experience;
Eligibility for Minnesota RN licensure; unencumbered
Demonstrated outstanding communication (written & oral) and team skills to work effectively in groups and communicate effectively with a variety of persons and groups;

Preferred Qualifications

Academic teaching experience
Demonstrated ability to work in an institution with a culturally, economically and linguistically diverse workforce;
Experience in teaching baccalaureate or entry level graduate nursing students in a variety of formats, including online course delivery;
Experience utilizing a holistic nursing framework.
Experience teaching in a concept-based curriculum
Any other area of knowledge or expertise that could be an asset, but is not required for this position.
Effective presentation skills
Outstanding/Excellent communication skills (written & verbal) to communicate with a variety of persons and groups. (if included in required quals, the "excellent" or "outstanding" provides you another level of screening applicants)
Understanding of and willingness to learn policy, process and procedures for individual study abroad and academic internship opportunities.

Other Requirements

Notice: In accordance with the Minnesota State Vehicle Fleet Safety Program, employees driving on university business who use a rental or state vehicle shall be required to conform to Minnesota State's vehicle use criteria and consent to a motor vehicle records check.



About

The University: Metropolitan State University, a member of the Minnesota State, is a public, urban university located in Twin Cities Metropolitan area. The University provides an excellent, inclusive and engaging education to eliminate opportunity gaps and lead the Twin Cities community to a prosperous and equitable future. Recognized as a Minority Serving Institution, its employees serve approximately 11,000 students, two-thirds of whom are from communities of color or American Indian nations, are first in their family to attend college or are eligible for Pell grants. Metropolitan State is recognized by CollegeNet as a leading higher education promoter of social mobility for students (Ranked #21 out of 1380). The university offers programs leading to baccalaureate, masters and doctoral degrees. We provide accessible, high quality liberal arts, professional and graduate education with continued emphasis on marginalized groups, including adult learners. Recognized in 2008 and 2014 by the Carnegie Foundation for Community Engagement and named to the President's Higher Education Community Service Honor Roll, the university is committed to academic excellence and community engagement through curriculum, teaching scholarship and services designed to support an urban mission.



The School/Academic Department: As part of the College of Nursing and Health Sciences the Department of Nursing is committed to academic and scholarly excellence, community partnerships, and to providing a variety of undergraduate and graduate programs that lead to the building of lifelong careers and professionalism within the nursing field. The Nursing Department's versatile programs and degree offerings cut across all levels of learning – bachelor's, master's and doctoral. We offer flexible options customized for those who are currently registered nurses (RN) and for those who are not yet registered nurses. Classroom, cohort, and on-line modalities, as well as principles of adult education, are utilized across our curriculum.



Benefits Info

Salary:

Salary is commensurate with education and experience, and is determined by the salary placement process as outlined in the Inter Faculty Organization (

IFO

) Master Agreement

* Employment for this position is covered by the collective bargaining agreement for the Inter Faculty Organization which can be found at:

For the most current information on the

IFO

, go to

www.ifo.org

Please note:

Filling of the two Med/Surge clinical courses are dependent upon budget.